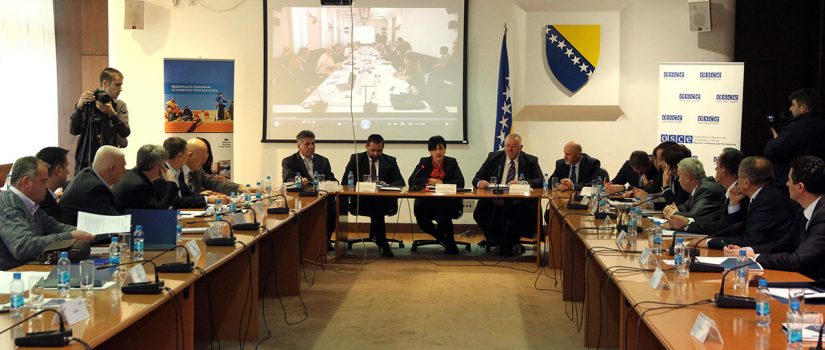 Today in Sarajevo, the Minister of Human Rights and Refugees of Bosnia and Herzegovina Semiha Borovac signed implementation agreements with the mayors and heads of 19 local self-governments to launch the implementation of BiH3 – Construction of 438 flats

The agreements were also signed by the entity ministers: Minister Edin Ramic on behalf of the Federal Ministry for Displaced Persons and Refugees, Minister Davor Cordas on behalf of the Ministry for Refugees and Displaced Persons of the Republika of Srpska, and Rifet Mujanovic, Head of the Department for Refugees, Displaced Persons and Housing Affairs of the Brcko District.

The project, with a total estimated cost of EUR 14.4 million, targets the local integration of 338 IDPs (internally displaced persons) and 100 returnees from Croatia to Bosnia and Herzegovina. The apartments will be owned by local self-governments which will provide infrastructure as well as other contributions worth approximately EUR 2 million. The remaining EUR 12.4 million will be financed from the RHP Fund.

This project will be implemented in the Brcko District and in the following municipalities/towns located in the Federation of Bosnia and Herzegovina: Bosanski Petrovac, Foca, Gorazde, Ilidza, Jajce, Olovo, Pale-Prača, Tuzla and Zenica. In the Republika Srpska, flats will be constructed in Banja Luka, Bijeljina, Bileca, Brod, Derventa, Foca, Gradiska, Prijedor and Vlasenica. The construction works are scheduled to start in 2016 and should be completed by the end of 2017.