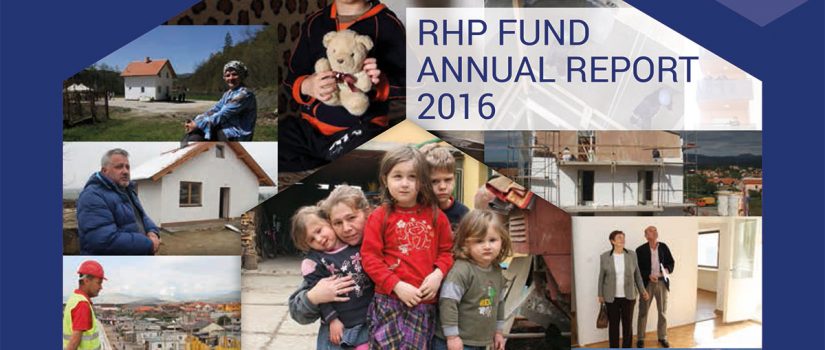 3 000 persons have accessed dignified housing conditions thanks to RHP

In 2016, the RHP delivered a record number of homes to vulnerable families. By year end, 1 000 vulnerable families, or close to 3 000 persons, in the four Partner Countries had been provided with suitable housing solutions. This represents a four-fold increase in RHP beneficiaries compared with the previous year.

All Partner Countries continued to make good progress in RHP implementation during 2016. The year also saw the inauguration of six construction sites in the four countries.

Donors also demonstrated their support for the Programme by pledging additional funds. In December 2016, the European Union announced that it would complete its initial pledge by contributing a further EUR 84 million to the Programme over the period 2017-2018. Germany also contributed an additional EUR 1 million in 2016. These new funds will allow the approval of several new sub-projects in 2017 and 2018, thereby enabling the Partner Countries to deliver several thousands of additional housing solutions by end-2020.

All in all, RHP demonstrated good progress in 2016, and we hope that you will enjoy reading about it in more detail in this Annual Report.