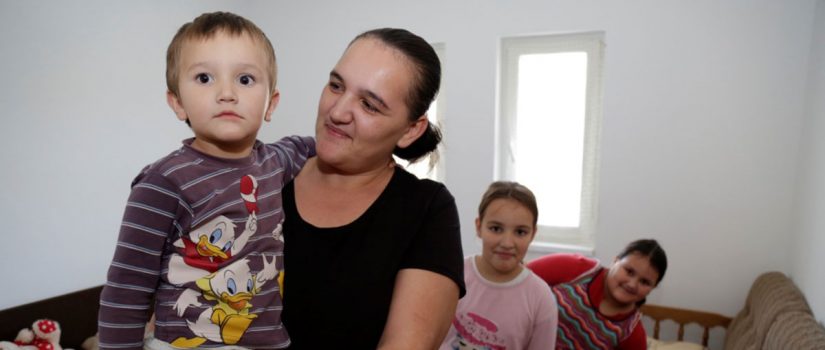 During the war years, Amir moved from Cajnice, BiH, where he was born, to Sarajevo. He lived and worked in Sarajevo for 15 years. In 2006, he married Melisa and they got four children – Nejra, Mirela, Minela and Amar. In 2014, the family decided to move to Foca Ustikolina, hoping to find better working and living conditions there for the family.

When they arrived in Ustikolina, they lived in an old, ruined house provided by the Municipality of Foca. They had problems with humidity on a daily basis and had to cover the floor with carpets and cardboards to prevent humidity from inflicting the children. In addition, the ceiling was in a dire condition and threatened to collapse, making Amir constantly worry about the safety of his family.

The bathroom was in such a bad condition that, most of the time, it could not be used. Malisa had to do all the washing manually, in the backyard during the summer months. The only heating source was an old wood stove. Children often had to do their homework in the candlelight, in the absence of electricity in the house.

When Amir and Melisa heard that a new RHP building will be constructed in Ustikolina, they applied for an apartment in it. When they received a positive reply, happiness came back into the lives of Amir's family. In October 2017, the RHP-financed building in Ustikolina became a new home to nine RHP beneficiary families in Bosnia and Herzegovina, changing the lives of these people for good. Much improved living conditions bring faith in a better tomorrow to all the families that moved in.

"Now we can breathe more easily", says Amir's wife Melisa. Thanks to the assistance for sustainable return provided by the Catholic Relief Services (CRS), the family was additionally supported with a scholarship for one of the daughters.