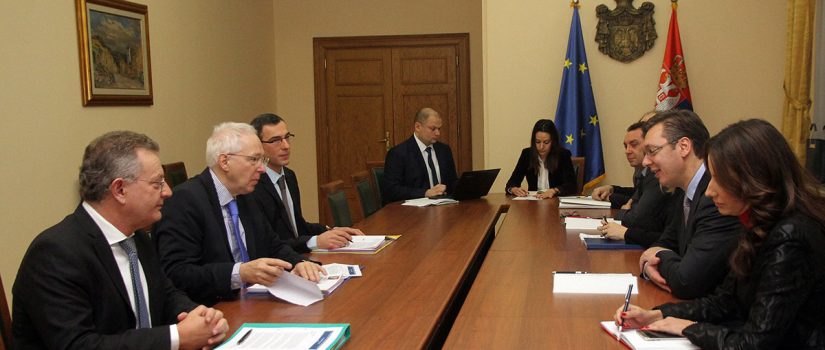 Within the framework of his official visit to Serbia, Rolf Wenzel, Governor of the Council of Europe Development Bank (CEB), met today with Serbia's Prime Minister Aleksandar Vucic, and members of his government. Governor Wenzel and Prime Minister Vucic discussed the cooperation between the government of the Republic of Serbia and the CEB, which has significantly intensified in recent years, especially the financing of projects related to refugees and migrants, as well as healthcare.

They also discussed the Regional Housing Programme, which was positively praised.

CEB's Governor confirmed that great strides have been made to improve the RHP implementation is Serbia. The results are visible: over 600 vulnerable refugee families have been provided with dignified living conditions in 2016, followed by more than 2 000 next year.

Wenzel and Vucic agreed that the high pace of RHP implementation now reached needs to be maintained.

The Governor also opened the photo exhibition "New Home", portraying the stories of beneficiaries of both the Regional Housing Programme which the CEB manages and a European Union project for improving the living conditions of forced migrants.