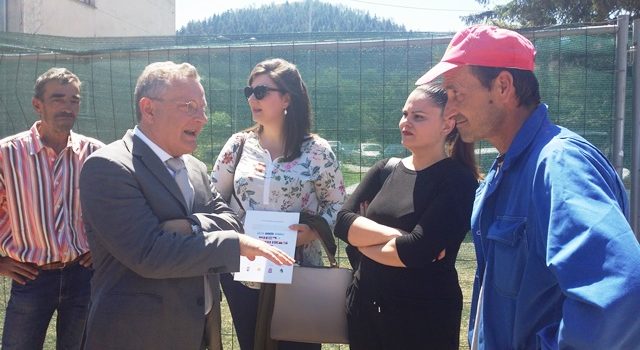 An event was organised in Maglaj on 9 June 2017, to mark the start of the construction phase of  one of the 76 sub-projects to be financed by the CEB2 project, "closing of collective centres", financed by a EUR 60 loan from CEB, local funds, EUR 1.2 million grant from the Western Balkans Investment Facility (WBIF), and two smaller grants from CEB-managed Norwegian Trust account (NTA) and Spanish Cohesion Account (SCA). WBIF technical assistance is managed by UNHCR, which also assists in beneficiary screening and their social integration.

The Maglaj sub-project concerns 15 housing units. It is planned for completion in March 2018 when 28 beneficiaries, already screened, would be entitled to move in.

BiH authorities have pledged to close all collective centres and alternative accommodations in the country and the CEB has been supporting them in this process since the beginning. BiH Ministry of Human Rights and Refugees Semiha Borovac, Federation Minister for Displaced Persons and Refugees Edin Ramić and Mirsad Mahmutagić, Maglaj Mayor, stressed the importance of the project for the most vulnerable BiH citizens. Minister Boravac said that all collective centres in BiH should be closed by 2020. Stephan Sellen, CEB Deputy Director General in the Department for Loans and Social Development said that this Project is linked to the objectives Annex 7 of the Dayton Paris Accords. Together with the Regional Housing Programme, it will effectively conclude the displacement chapter in the country.