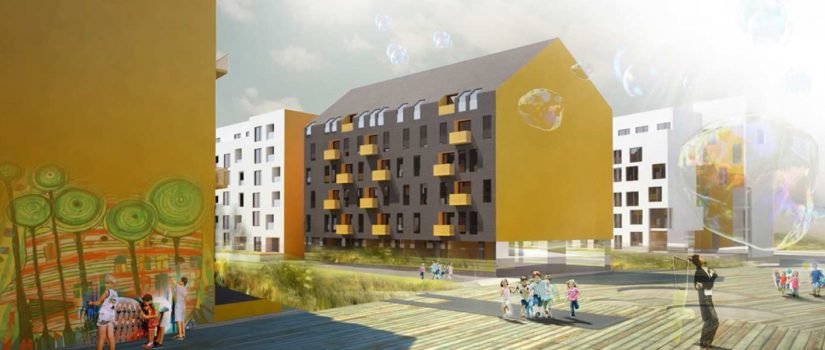 The construction works on 235 apartments in four buildings for refugees from Bosnia and Herzegovina and Croatia in Ovca, Belgrade, is progressing ahead of schedule, five months after the works started in September 2016.The works in Ovca are implemented under the SRB3 sub-project, in close co-operation between the Lead Institution "Serbian Commissariat for Refugees and Migration", the R&D PIU as well as the City of Belgrade, which provides the infrastructure, land and project design.

The total cost of the Ovca project is estimated at EUR 9.8 million, out of which the RHP Fund resources cover EUR 5.4 million. The rest is financed by the City of Belgrade.

The foundation stone for the apartments in Ovca was laid on 9 September 2016, and, according to the contract with the selected contractor "Zlatibor – gradnja Beograd", the works are scheduled to be completed in October 2017.

The total cost of the sub-project SRB3 is estimated at EUR 13.6 million, providing more than 700 housing solutions to refugee families living on the territory of Belgrade. This sub-project also includes the purchase of 69 village houses, for which the purchase contracts were signed in June 2016.