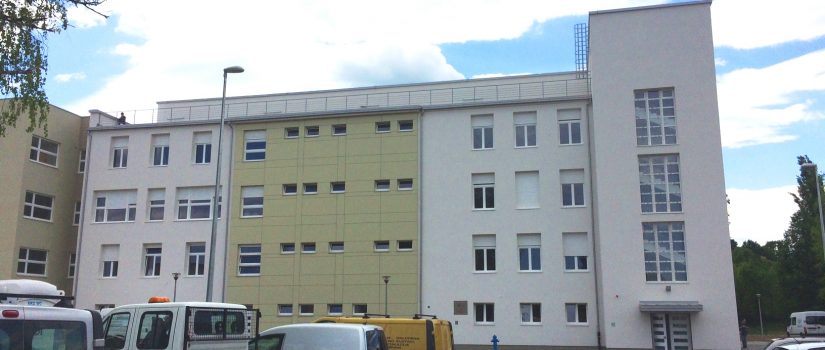 The reconstruction works on a home for the elderly and disabled in Glina and the construction of 40 apartments in Knin will be completed in the next few weeks.

Reconstruction of a home for 75 elderly and disabled persons in Glina

The RHP sub-project in Glina encompasses the reconstruction and extension of a home for the elderly and disabled refugees, returnees and internally displaced persons in order to provide them with adequate accommodation as well as social and health care. The reconstruction works started in September 2015 and are due to be completed in May 2017.  The installation of the medical equipment and furniture is ongoing and should also be finalised in May. The facility should be ready to accommodate its 75 residents in autumn 2017. In addition to housing provision, the sub-project will also provide employment to some 30 persons from the local community. Sisak-Moslavina County will be in charge of the management and staffing of the facility.

Construction of two residential buildings with 40 apartments in Knin

The construction works on two apartment buildings, each with 20 housing units, are completed. The technical acceptance is planned for June, after which the 40 beneficiary families will be able to move in. The future residents are former tenancy right holders, many of whom currently live in bungalows in the nearby village of Golubić, some are in the reception center in Strmica, and others are subtenants or living with relatives. The beneficiary selection was completed back in September 2014.