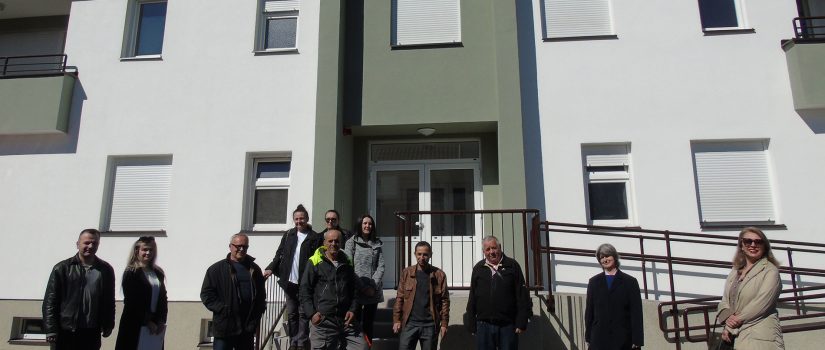 Jajce, Bosnia and Herzegovina, 17 March 2020 – There were no crowds, no media, and no speeches by dignitaries. But the importance of the moment was not lost on those present in Jajce, Bosnia and Herzegovina (BiH), on Tuesday, as seven vulnerable families received their new RHP-financed homes after more than twenty years of displacement.

Although the official delivery of keys ceremony had to be postponed to safeguard against the current health crisis, one of the beneficiaries, Mr Kukilo Stojan, took the opportunity to thank RHP stakeholders. "On behalf of the tenants of this beautiful building, I would like to express my special gratitude to the Donors of the Regional Housing Programme, and to all those who enabled us, after years of waiting in uncertainty, to have faith in a better and more prosperous future for our families," he said.

The keys were presented to beneficiaries by Mr Enver Šabić, Assistant Municipal Commissioner for Housing Utilities, Reconstruction, Displaced Persons and Refugees in the presence of representatives of the Ministry for Human Rights and Refugees of BiH.