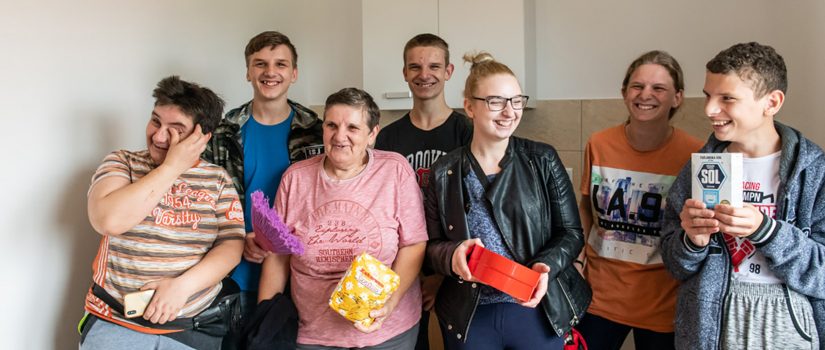 Brcko, Bosnia and Herzegovina, 6 June 2019 – A celebration took place today in Brcko, Bosnia and Herzegovina, to hand over the keys to new homes to eight beneficiary families (27 persons). This is the first ever RHP building completed in the Brcko District.

The Minister for Human Rights and Refugees of BiH, Semiha Borovac, said: "Next month, Bosnia and Herzegovina will reach the benchmark of 1 000 housing units provided under the RHP. This is a great achievement".

She furthermore pointed out the uniqueness of the building in Brcko because, for the first time – thanks to IPA funds and the Igman Initiative – household appliances and basic furniture were also provided to the most vulnerable families.

Aleksandar Popov, co-chairman of the Igman Initiative, explained that a further 15 RHP apartments in Prijedor and 34 in Tuzla will be equipped with household appliances once the construction is finalised later this year.

Sinisa Milic, the Mayor of Brcko District, highlighted: "This is a big event because, for the first time, Brcko is providing housing for returnee and refugee families. We will continue to implement such projects in Brcko. We had some problems during implementation, but the support from the Council of Europe Development Bank and the relevant ministries enabled us to finally take care of these eight vulnerable families".

"After 26 years of moving from one accommodation to another, my three-member family will finally be able to settle down for good. I wish that all refugees and displaced persons could get a roof over their heads and become as happy as we are today in Brcko", said Fahrudin Kalesic, one of the beneficiaries of the newly-built apartments.