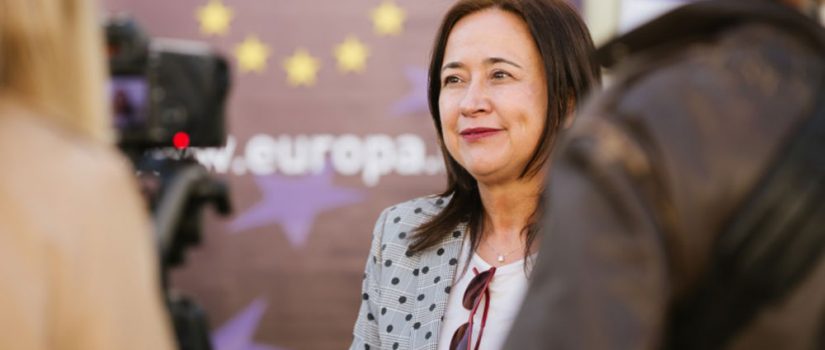 9 November 2018, Ilidza (Bosnia and Herzegovina). On 9 November, Genoveva Ruiz Calavera, Director for the Western Balkans at the Directorate-General for European Neighbourhood Policy and Enlargement Negotiations (DG NEAR) of the European Commission, visited the Hadziahmetovic family in Ilidza, Sarajevo.

This RHP beneficiary family had to flee during the war from the municipality of Trnovo. Before receiving a new apartment in Ilidza thanks to the Regional Housing Programme, they had moved 17 times, from one temporary dwelling to another. Their daughter Sara is nine years old and goes to a specialised school, while the son Ismail is five and will start school next year. The father Anes is the sole provider of the family.

Ms Ruiz Calavera said that the European Union has invested significant effort together with the RHP Partner Countries Bosnia and Herzegovina, Serbia, Croatia and Montenegro, in assisting the most vulnerable families – refugees and displaced persons – to obtain a durable housing solution such as this very building in Ilidza, thus enabling these families to start a happier life. She reminded that while the EU is the largest RHP donor, there is also a substantial financial contribution from other donor countries.

"The Regional Housing Programme inspires other countries, for we can see an example of successful regional cooperation between its four Partner Countries which undertake decisive actions focused on providing assistance to the most vulnerable families", added Ms Ruiz Calavera.

"It is very important to underline that we are all proud of this Programme, which not only contributes to reconciliation, but also to prosperity in the region", she concluded.