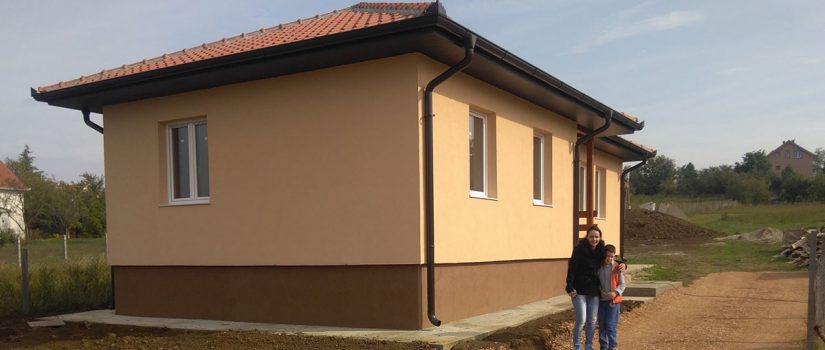 14 FAMILIES RECEIVE NEW HOMES UNDER SRB2

Kula, 25 September 2017 – A ceremony was organised to mark the handing over of keys to RHP-financed pre-fabricated houses for three refugee families in Kula, Serbia. These homes have been financed under the RHP sub-project SRB2, which in total targets 870 refugee families throughout Serbia and is scheduled to be completed in 2018.

The ceremony was attended by the Mayor of Kula Perica Videkanjic, the Deputy Mayor Karolj Valka as well as the representatives of the Serbian RHP PIU, the Public Sector Projects Implementation Unit Ltd. Belgrade.

In addition to the ceremony in Kula, three houses were handed over to families in the territory of Sremska Mitrovica, one in Srbobran and a further seven in the municipalities of Barajevo and Obrenovac.