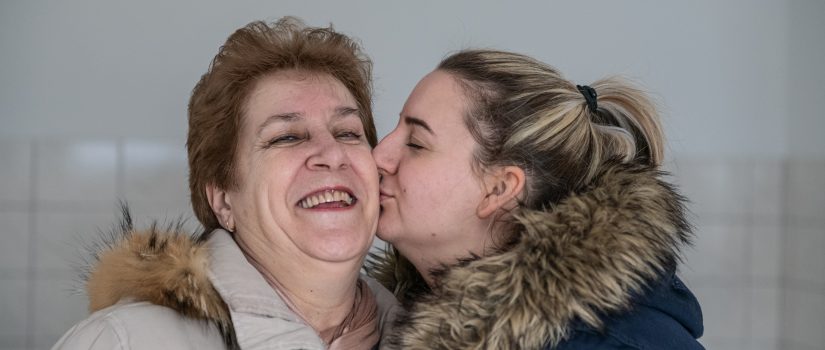 Brod, Bosnia and Herzegovina, 29 January 2020 – There was cause for celebration in the municipality of Brod in Bosnia and Herzegovina (BiH) on 29 January, as a further 15 refugee and displaced families received keys to new RHP-financed apartments.

The event was hosted by the Ministry for Human Rights and Refugees of BiH and Brod Municipality, represented by Dževad Mahmutović, Deputy Minister for Human Rights and Refugees of BiH; and Ilija Jovičić, the Mayor of Brod. Also present was Marko Acic, Acting Director of the Republic Secretariat of Displaced Persons and Migration of the Republika Srpska.

Mayor Jovičić thanked all RHP donors as well as Programme stakeholders such as the Ministry for Human Rights and Refugees of BiH and the Republic Secretariat for Displaced Persons and Migration. He furthermore noted that the municipality of Brod had also financially contributed to the project, and would continue to support such projects in the future.

Deputy Minister Mahmutović added: "With this building in Brod, 400 apartments have been built across Bosnia and Herzegovina. In addition, 1 000 family homes have been reconstructed and 400 are currently under construction". He further stressed that these results are possible only thanks to the donors, especially the European Union as the main RHP donor. He reaffirmed that the RHP and other projects concerning the housing of internally displaced persons and refugees remained a top priority of his ministry.

On behalf of the beneficiaries, Ranka Blazanovic remarked: "It is like a miracle has happened to 15 families here in Brod". She expressed her gratitude to the RHP, stating that her family was eager to move into their new home.

In addition to their new homes, the beneficiary families will also receive socio-economic support from the Catholic Relief Services (CRS) over the next three months.