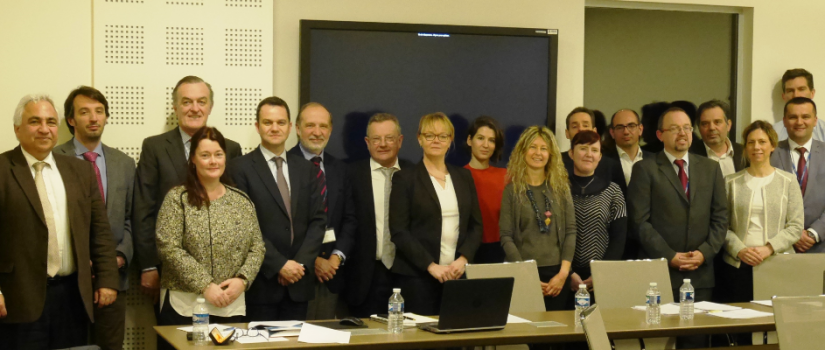 Paris 7 March 2018 – Today, a meeting took place at the CEB's premises in Paris between the representatives of the EPTISA Consortium and the CEB, to launch the second phase of technical assistance to the RHP. The technical assistance is financed by the European Union and managed by the CEB.

In addition to EPTISA itself, the Consortium that won the open tender in 2017 includes the GIZ (Deutsche Gesellschaft für Internationale Zusammenarbeit) and the DRC (Danish Refugee Council).

Phase II of technical assistance to the RHP will allow the RHP Partner Countries to continue to receive technical support for RHP implementation between 2018 and 2020. This is particularly important this year when over 3 000 housing units are planned to be delivered to vulnerable RHP beneficiary families.