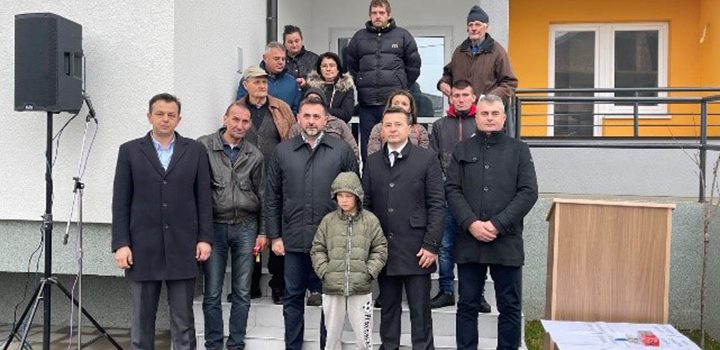 Domaljevac-Šamac and Gornji Vakuf, Bosnia and Herzegovina, 15 December 2021 – The arrival of colder weather in Bosnia and Herzegovina (BiH) is no longer a cause for worry for the 18 families who received new apartments in the municipalities of Gornji Vakuf and Domaljevac-Šamac in December, thanks to the Regional Housing Programme (RHP).

In early December 2021, the Mayor of Gornji Vakuf, Sead Čaušević, handed over apartment keys to nine RHP beneficiary families. The municipality of Gorni Vakuf is now in the process of removing the old houses in which the majority of these families had lived, in order to create a green space and children's playground on the site.

On 15 December, a further nine RHP families received keys to new homes in the municipality of Domaljevac-Šamac. The keys were delivered by Edin Ramić, Minister of Displaced Persons and Refugees in the BiH Federation, together with Mayor Stjepan Piljić.

Congratulating the families, Minister Ramić noted with satisfaction that the new homes, built according to the latest construction, heating and energy efficiency standards, were the result of close co-operation between the RHP donors and other RHP stakeholders.

On behalf of the nine families, RHP beneficiary Anto Đukić warmly thanked all those who had made their new homes possible. "We had all hoped to be able to move into our new apartments before Christmas," he said. "I would like to thank – from the bottom of my heart – all RHP stakeholders and donors for enabling us to celebrate Christmas in our new homes."

The Regional Housing Programme aims to provide approximately 3 100 housing units to vulnerable refugees, displaced persons, and returnees in Bosnia and Herzegovina, one of the four Partner Countries of the RHP. More than 1 800 housing units have been completed in BiH to date.