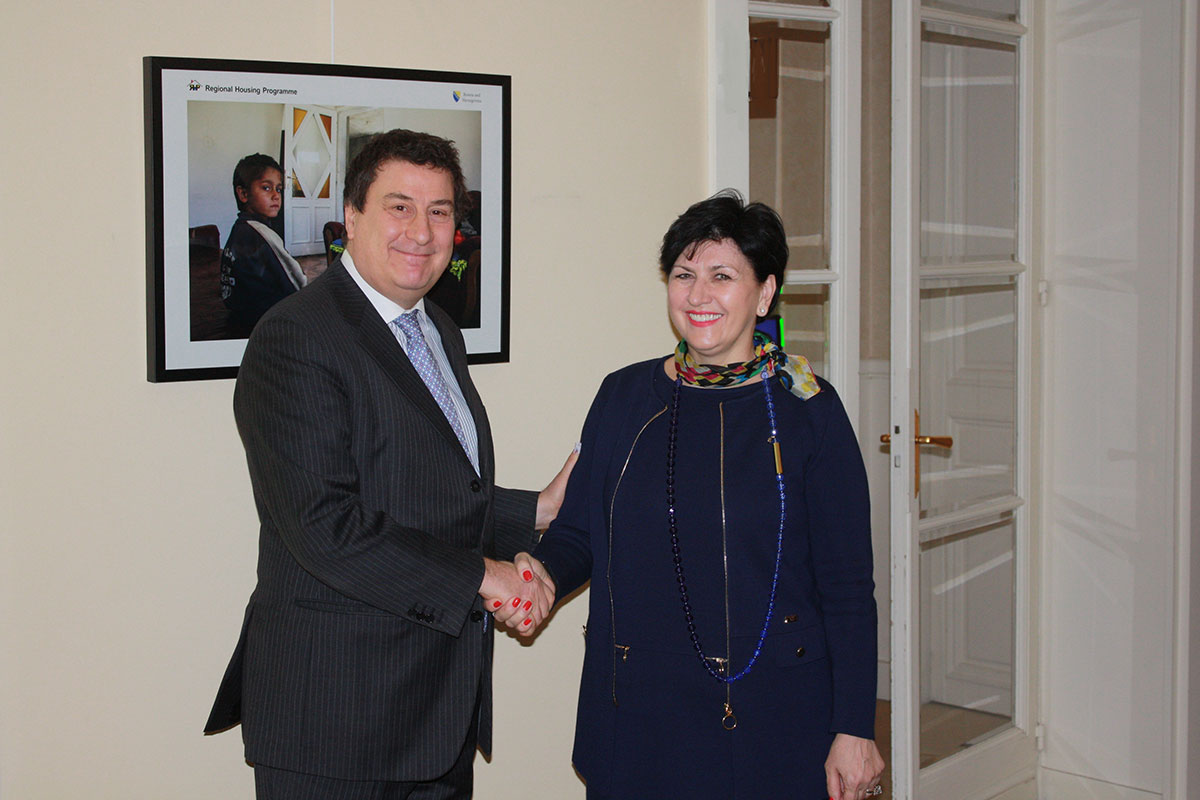 On 30 November 2015, Ms Semiha Borovac, Minister for Human Rights and Refugees of Bosnia and Herzegovina visited CEB. In addition to attending the RHP Steering Committee meeting held the day after, the discussions focussed on the ongoing implementation of the RHP as well as the status of the CEB-financed project "Closing of collective centres".

With CEB's Vice-Governor Mr Monticelli, the Minister visited the RHP photo exhibition portraying the latest accomplishments of the project. The Minister also met with…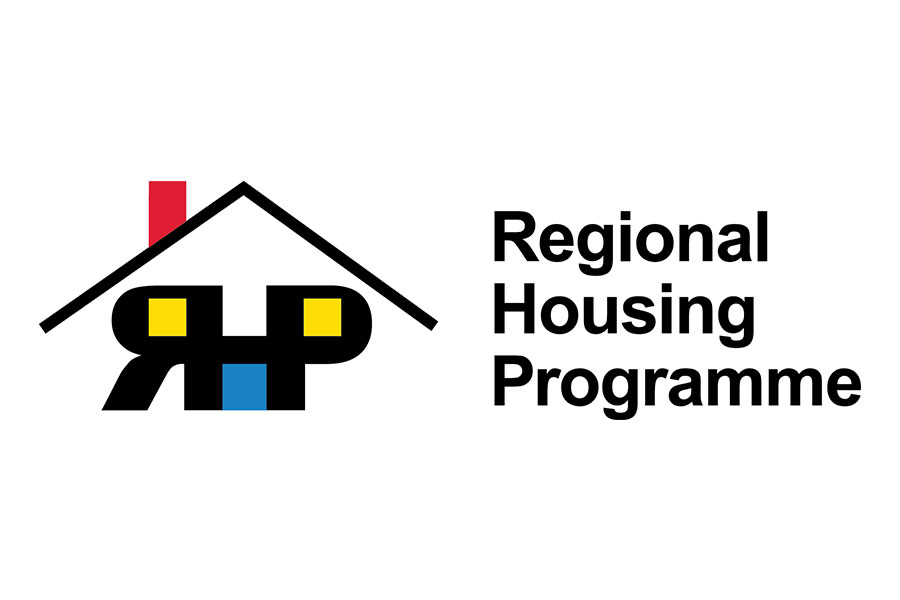 01Dec2015

The Regional Housing Programme marked a milestone achievement in September 2015 by inaugurating the first apartment building in Croatia. A roof over their heads was provided to 29 families in Korenica, mainly returnees from Serbia and elderly persons.

Production of this film has been made possible with the support of the European Union.

To see all RHP films, please visit the RHP YouTube channel.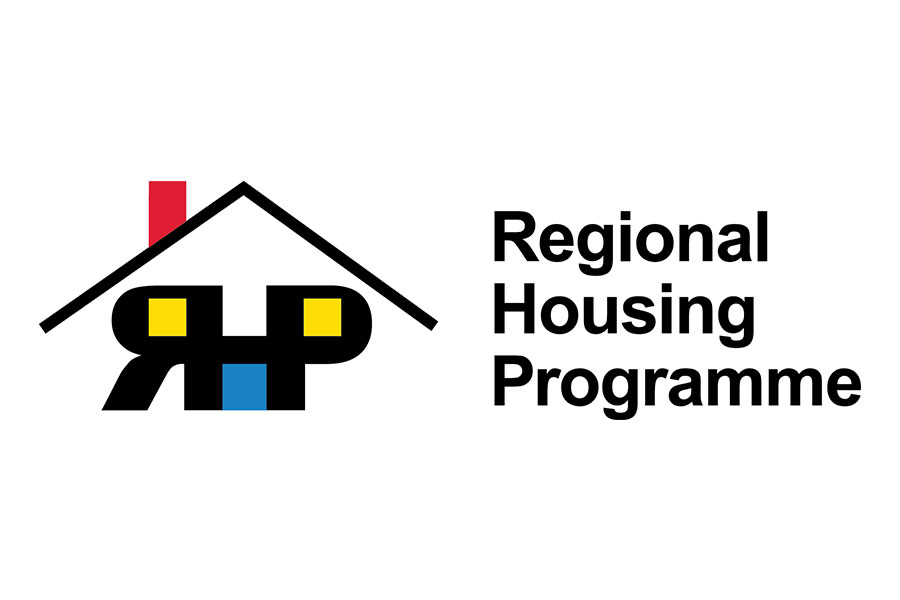 01Dec2015

2014 and 2015 represented a great step forward in the progress of the RHP in Serbia. The delivery of building materials under the first project was completed in September 2015, and four more projects are moving forward, enabling the delivery of a large number of housing units in 2016 and 2017.

Production of this film has been made possible with the support of the European Union.

To see all RHP films, please visit the RHP YouTube…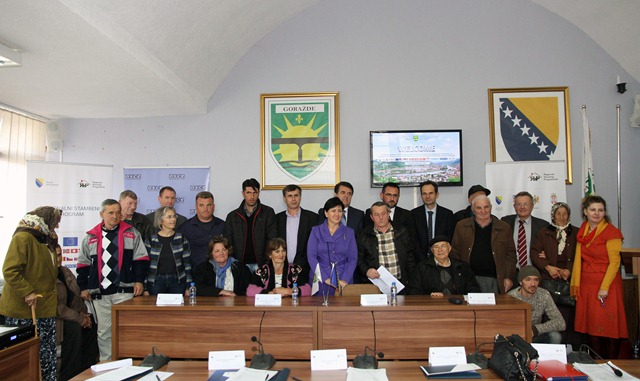 23Nov2015

The Minister for Human Rights and Refugees of Bosnia and Herzegovina, Ms Semiha Borovac, hosted today an event to mark the launch of reconstruction works of 26 housing units in Federation BiH, under the sub-project BiH1. The families who own these 26 houses are mainly returnees who chose to settle in BiH in their pre-war homes, which will now be reconstructed thanks to the RHP contribution. This sub-project targets altogether 170 vulnerable families throughout the country.

The event started…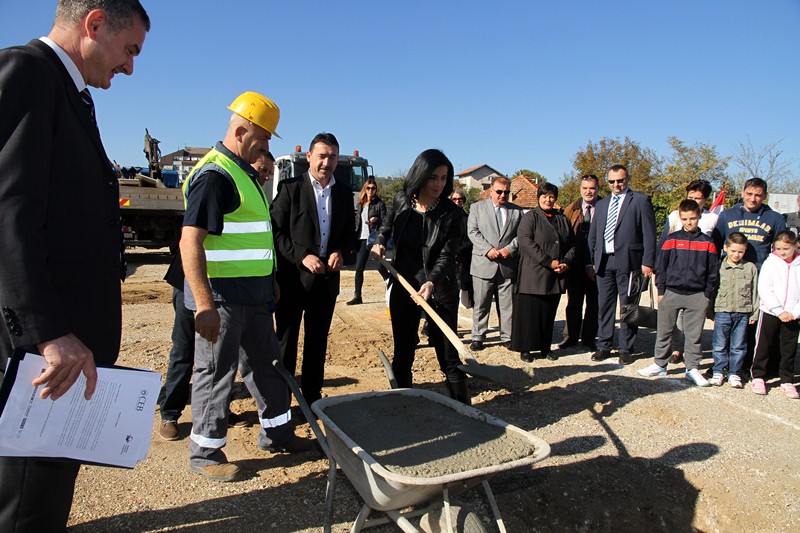 16Nov2015

The State Office for Reconstruction and Housing Care organized on 2 November 2015 a ceremony marking the launch of construction works of two apartment buildings in Knin. This event took place less than two months after the successful completion of two apartment buildings in Korenica and handing over of the keys to beneficiary families.

In addition to the Head of the State Office, Ms Mirela Stanic Popovic, who welcomed the guests, the event was attended by representatives of RHP…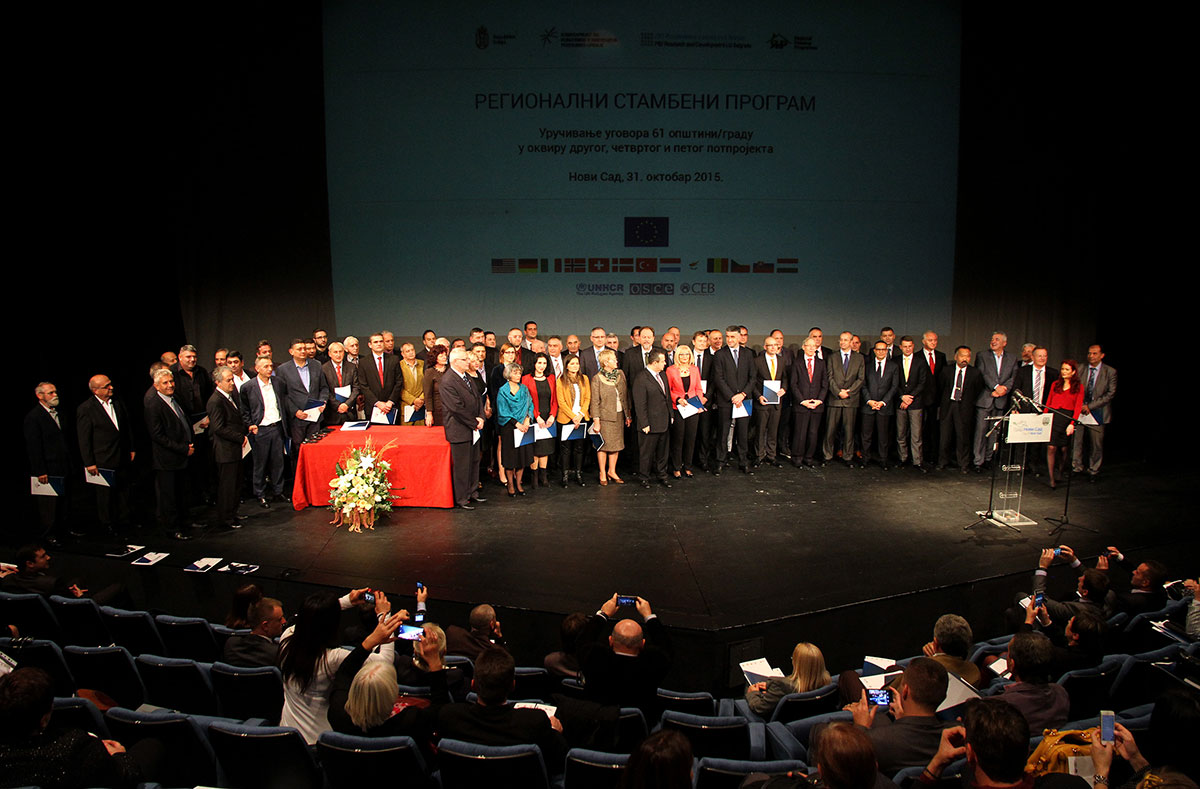 31Oct2015

Agreements for the RHP implementation were handed today in Novi Sad to the mayors of 61 Serbian municipalities, aiming at providing more than 2 000 permanent and sustainable housing solutions for refugees living in the territories of those municipalities. The ceremony took place in the presence of the Minister for Foreign Affairs, First Deputy Prime Minister of the Republic of Serbia, Mr Ivica Dacic.

By signing these agreements, the municipalities formally launched the implementation of three RHP sub-projects in…
Scroll