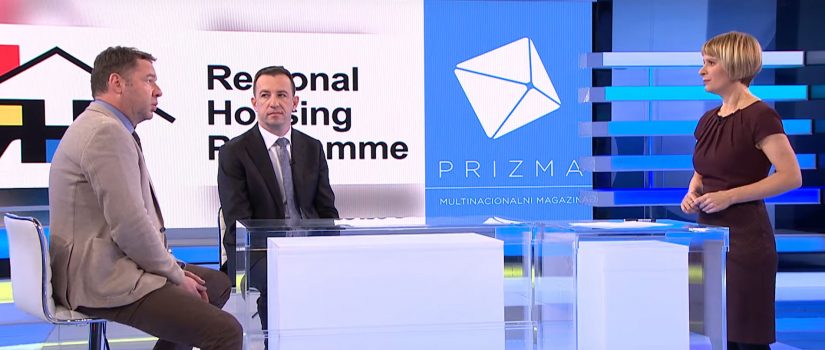 What does the extension of the Regional Housing Programme mean for Croatia, and how has the RHP influenced cooperation between Bosnia and Herzegovina, Croatia, Montenegro and Serbia? These were some of the key questions explored by the "Prizma" programme of the Croatian public television channel HRT during its televised coverage of the RHP Regional Coordination Forum in Zagreb on 30 January. Prizma is a popular weekly programme which focuses on ethnic minority populations in Croatia.

The Regional Housing Programme has also been featured on Croatian and Bosnian television on two further occasions in the last month, reflecting growing interest in the RHP across the Western Balkans region. On 18 January, UNHCR and the Croatian Central State Office for Reconstruction and Housing Care (CSORHC) participated in the Prizma programme on HRT, which featured a short film on RHP implementation in Croatia. In addition, the State Secretary at CSORHC Nikola Mazar and UNHCR Associate External Relations and Public Information Officer Neven Crvenkovic discussed various aspects of RHP implementation in Croatia and the region.

A few days later, on 23 January, the Bosnian television channel TV N1 interviewed Nina Miskovic, National Coordinator from the Ministry of Human Rights and Refugees of Bosnia and Herzegovina, and Neven Crvenkovic from the UNHCR, for the programme "Novi Dan" where they spoke about the latest achievements of the RHP in Bosnia and Herzegovina and across the Western Balkans.