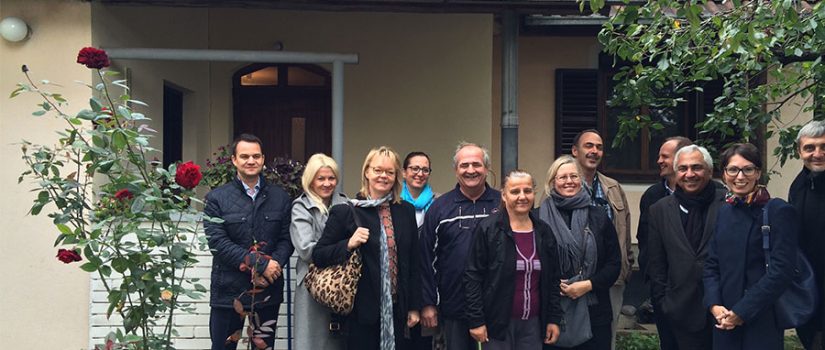 RHP stakeholders, including representatives of the two main donors the European Commission and the U.S., visited today three beneficiary families in Serbia which have received housing assistance thanks to the RHP. The visit was organised in the margins of the Regional Coordination Forum meeting which took place in Belgrade on 6 October 2016.

260 families in Serbia have already received RHP housing solutions and several hundreds of further units are planned to be delivered by the year-end. The site visit aimed at introducing different housing modalities that are financed under the Serbian Country Housing Project and which include the provision of building material packages, construction of prefabricated houses and purchase of village houses.

The first family visited lives in Obrenovac and has received financial assistance from the RHP for the purchase of a village house. "It is nice to know that someone cares", said Marko Uzelac together with his wife Dusanka, refugees from Croatia. After many years of living at relatives' places or as tenants, the family decided to apply for the RHP and got selected as all the vulnerability and other criteria were fulfilled. They moved into their new house in July 2016.

The second family in Pecinci was offered a prefabricated house thanks to the RHP. Upon their arrival in Serbia, they moved from one rented apartment to another and finally, in 2015, they were selected as eligible for RHP assistance. The family of three received a 42 sqm house which was constructed on a land plot they owned. They moved into the new house in April 2016.

The third refugee family visited by the RHP stakeholders lives in Ruma. This family of five applied for a building material package since they had already started the construction of a house but could not finish it due to lack of financial resources. The package of building material which they received last year enabled them to construct the roof and start refurbishing the second floor in which, once finalised, the three children will be able to have their own rooms instead of sharing one single room downstairs.