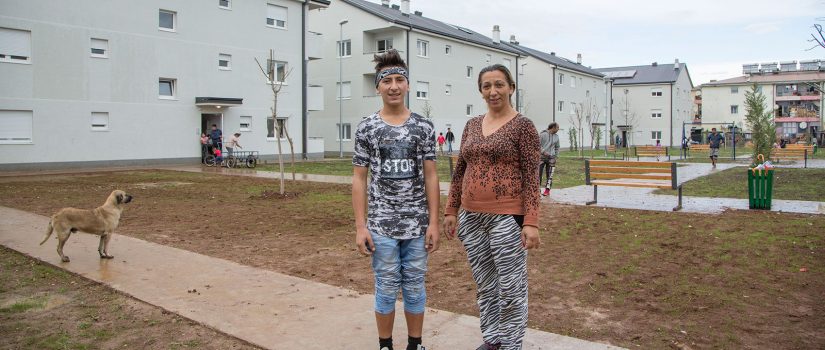 Semsija Gasi (28) came from Djakovica in 1999 with her parents and has lived through the whole Konik Camp history: first they lived in canvas tents, then in small wooden barracks that they built. In the summer of 2012, a big fire burned down all the existing tents and huts, leaving the Camp tenants without any belongings. Thanks to the fast reaction of the Government of Montenegro, UNHCR, CEB and other partners, temporary tents were provided immediately, and they were soon replaced by containers with water and electricity installations, fridges, stoves and basic furniture.

Semsija has a 13-year old son who goes to school by the Camp bus. The transportation to city schools is organised daily by the Ministry of Labour and Social Welfare of Montenegro for all children from the Camp, lowering the school drop-out rate to a minimum. Semsija regularly participates at women's workshops organised by the Red Cross, which provide an opportunity for Roma women to discuss challenges in their everyday lives and to look for solutions. Educational workshops on health and social issues are also organised, with a high attendance rate by the Camp tenants, contributing to Konik residents' adaptation to everyday urban life.

In November 2017, Semsija and her son moved to the new RHP financed apartment in one of the 12 newly constructed buildings. The smile on their faces tells how much they appreciate this new chance to re-start their lives.