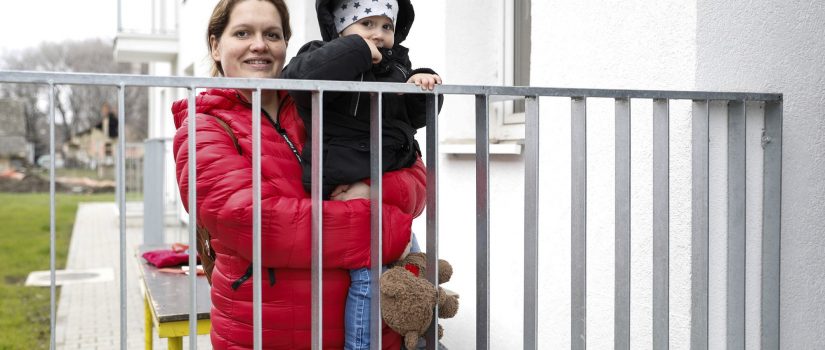 Odžaci and Žabari, Serbia, 7 and 9 March 2020 – After more than two decades in temporary accommodation, 32 refugee families from the Western Balkans have received keys to their new homes, thanks to the RHP. 20 flats in Odžaci were constructed within sub-project SRB4, while 12 apartments in Žabari were financed under SRB5.

One of the beneficiaries in Odžaci, Nada Islamović, said: "We spent years moving from one flat to another. I cannot describe how excited and happy I am. This means a lot to us." Another beneficiary, Nataša Orlović, agreed, adding: "This is a new beginning on the path to a better future".

Presenting the beneficiaries with their keys in Odžaci, First Deputy Prime Minister and Minister of Foreign Affairs of Serbia, Ivica Dačić, stated that the RHP represents "a good example of mutual support and cooperation". The event was attended by Milorad Stanišić, representing the municipality of Odžaci; Vladimir Cucić, Commissioner for Refugees and Migration of the Republic of Serbia; Andrea Orizio, Head of the OSCE mission to Serbia; Aleksandra Djordjević, UNHCR representative, and a representative of the RHP Project Implementation Unit in Serbia, Borislava Lukić.

Addressing beneficiaries at the event in Žabari on 9 March, Minister Dačić highlighted the commitment of the Serbian Government to preserve peace and protect most-vulnerable citizens. He welcomed the OSCE and UNHCR representatives present; Jovan Lukić, mayor of the municipality of Žabari, and Commissioner Cucić.