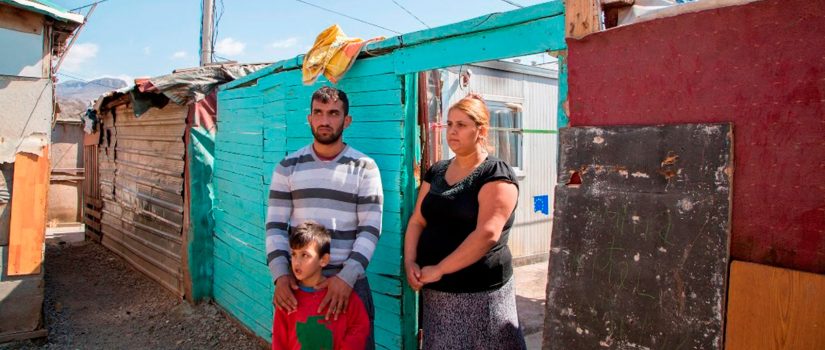 Arben Ajvazi (24) fled with his parents and siblings from Kosovo Polje in 1999 and came to Podgorica, where they settled in one of Konik Camp's tents. He had one severely ill brother and had to leave school in the third grade, in order to help his family. He remained illiterate until his was 19, when he made a deal with the Red Cross employees working in Konik: they promised to offer him a job if he finished school. Arben used this opportunity and became a Red Cross assistant, helping with the organisation of workshops, accompanying children to school, mediating between the Camp families in their disputes…

Arben lives with his wife and two children in a container, while his parents got an apartment in a building at the vicinity of the Camp. Arben's six-year-old son is autistic and spends most of the time at his grandparents, as the living conditions in a container without bathroom and with improvised kitchen are not adequate for this child's needs.

Arben is convinced that education is essential for this community's younger members, in order to overcome the isolation and prejudice and become equal members of the society. He helps the Camp's pupils in doing their homework, assists in distributing books and clothes and participates actively in youth workshops organised regularly in the Red Cross premises. This young man has already succeeded in surpassing his community's regressive tradition and has now only one wish – to provide decent living conditions for all the members of his family, so that they may stay together.