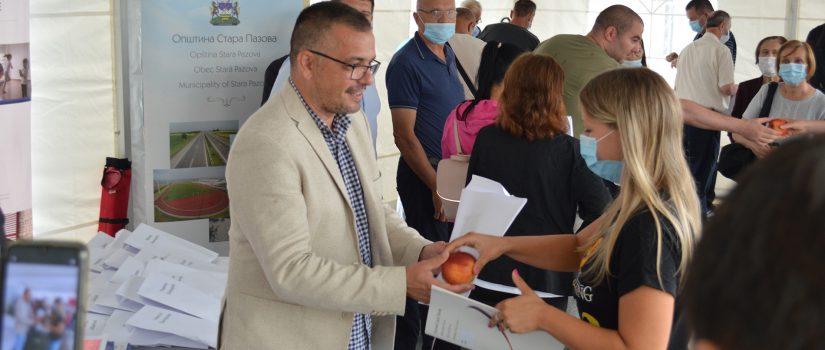 Stara Pazova, Serbia, 5 August 2020 – A further 169 refugee and displaced families have received new homes in the municipality of Stara Pazova, Serbia this week, thanks to the Regional Housing Programme (RHP). In line with Covid-19 restrictions, a small delivery of keys ceremony was hosted by Mr Đorđe Radinović the Mayor of Stara Pazova, today, and attended by Mr Branislav Nedimović, Minister of Agriculture, Forestry and Water Management, and Mr Vladimir Cucić, the Serbian Commissioner for Refugees and Migration.

The RHP aims to provide approximately 7 500 homes to most-vulnerable refugee and displaced families across Serbia by end-2022. The main Donor to the Programme is the European Union, followed by other key Donors, namely the United States of America, Germany, Norway, Switzerland and Italy.

The apartment complex in Stara Pazova was constructed under the RHP Sub-project SRB5, with the cost of works totalling approximately EUR 4.3 million.