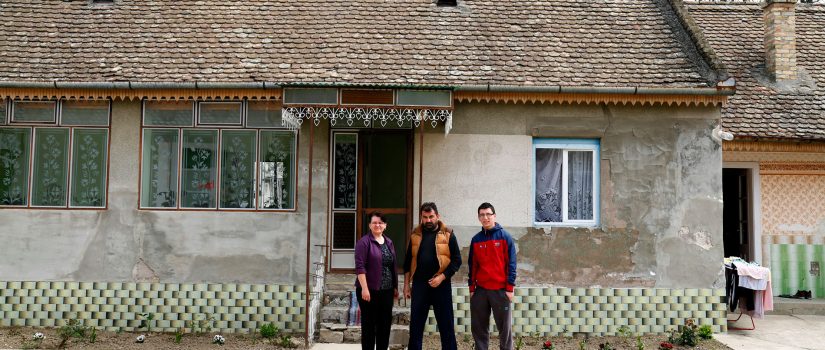 Dragan was born in 1972 in the municipality of Sanski Most, Bosnia and Herzegovina and lived with his parents and siblings in the village of Tomina, where they had a big house with land and cattle.

His father was working for the national railway and his mother was working on the farm and taking care of the three children and the cattle.

In October 1995, the family had to leave the village. They took with them some clothes and photographs, and, together with their neighbours, left their burning houses on tractors. Dragan was on the front line at the time, and when he returned home, he found an empty village and burned houses, without any idea where his family was, or if they were still alive.

His parents were temporarily accommodated in a collective centre near Banja Luka, Bosnia and Herzegovina, where Dragan found them and they continued together towards Serbia. A relative of one of their neighbours in Tomina signed a guarantee letter for 27 people from the village and brought them all to his house in Mali Bac, Serbia, where they stayed together for several months, until each of the families managed to find some accommodation and work.

Kuzmanovic family stayed in Mali Bac in rented houses for 3 years, Dragan taking any job he could find, mostly in nearby farms or on construction sites. He met his wife and, when they got married, they moved to her parents' house in Selenca in 1999. Dragan works on the field with a tractor, but also helps his neighbours with carpentry and construction works. Karolina works in a local restaurant.

Karolina heard about the Regional Housing Programme and the possibility to get a village house from the Commissariat for Refugees and Migration's trustee in Bac, and decided to apply. They collected all the required documentation and submitted the application. In March 2018, the family moved into the 200m2 house, with a large agricultural plot and several additional buildings for the cattle and chicken. Dragan and Karolina have two sons – 19-year-old Daniel and 16-year-old Darko – both very good students, helping their parents in everyday work on the field and with the animals.

"Finally, after so many years, we have our own house – I can call it home now. And this was all thanks to my wife's persistence", says Dragan, while Karolina smiles behind his back.