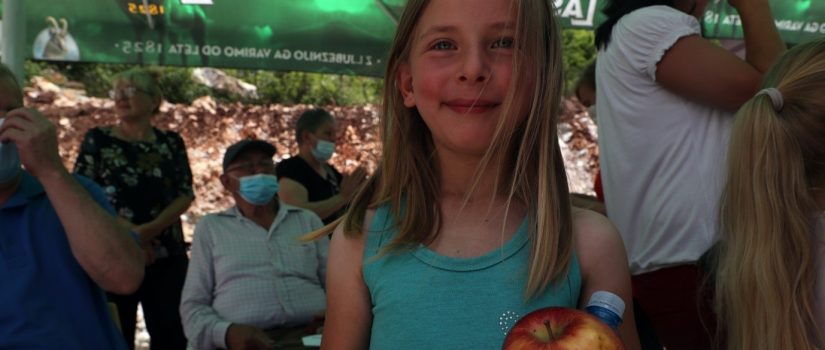 Čajetina and Kučevo, Serbia, 25 and 29 June 2021

– A further 18 refugee and displaced families have received new Regional Housing Programme (RHP) homes in Serbia in recent days, as 12 beneficiary families were handed the keys to their newly-constructed apartments in the municipality of Čajetina on 25 June 2021, followed by an additional six families in Kučevo municipality on 29 June.

In addition to the beneficiaries themselves, the event in Čajetina was attended by the Mayor of the municipality, Milan Stamatović; Vladimir Cucić, the Serbian Commissioner for Refugees and Migration; Thomas Lee, Political Secretary at the U.S. Embassy in Serbia; and Dušan Kovačević, Head of the Public Sector Projects Implementation Unit Ltd., among others.

Warmly congratulating the families on their new homes, Commissioner Cucić noted: "Your grandparents and parents may not have been able to choose where they could live, but had they been, I doubt that they would have chosen more beautiful place." Mr Kovačević echoed these thoughts, stating, "I hope that you can leave behind the insecurities of your past, and that you will never again be forced to leave your homes in this beautiful part of Serbia." Mayor Stamatović agreed, thanking all RHP stakeholders for recognising the difficulties faced by refugees and internally displaced people in Serbia.

On behalf of the beneficiaries, Dušan Ilić also thanked the RHP for helping the families to find secure homes. "One of the nicest things that has happened to us since our arrival in Serbia is receiving the keys to our new apartments today," he smiled.