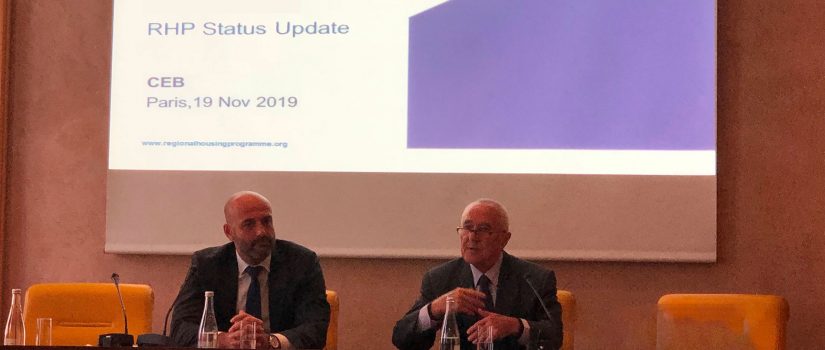 Paris, 19 November 2019 – Mr. Pierre Mirel, Honorary Director General of the European Commission (DG NEAR), visited the CEB to share his views of the early days of the Regional Housing Programme (RHP) and the political context in which the programme was initiated. He furthermore elaborated his views on the current status of the EU enlargement negotiations with respect to the Western Balkans, and the future of the region in general.

According to Mr. Mirel, four key lessons learnt can be drawn from the RHP today:

High level political will is a must;
EU membership perspective is essential;
The scope of the programme must remain realistic and feasible;
Excellent cooperation among all parties is key for successful implementation.

In his introductory words, the Vice-Governor of the Council of Europe Development Bank, Tomáš Boček, highlighted that the Western Balkans is a region which is essential for maintaining peace in Europe. He emphasised the importance of investments – such as the RHP – in the field of social cohesion, and assured that the CEB is committed to continue its work in this respect in the future.