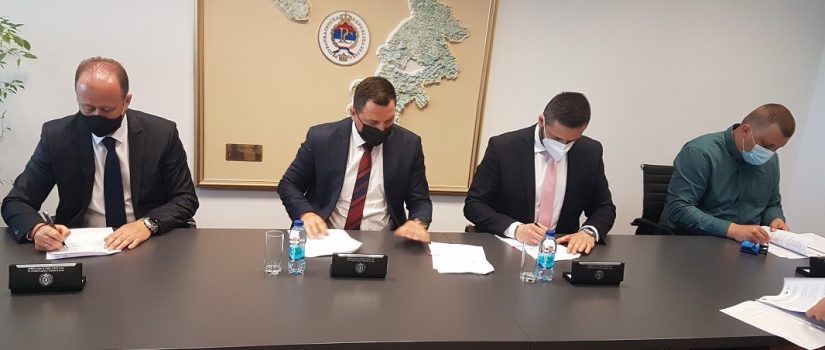 Banja Luka, Bosnia and Herzegovina, 18 May 2021 –

24 contracts for the construction of 440 houses and 15 apartments for most-vulnerable refugees, displaced persons and returnees were signed in Banja Luka, Bosnia and Herzegovina (BiH) today. The new homes, which will be constructed under the Regional Housing Programme (RHP), will be located across 40 municipalities in the entity of Republika Srpska, BiH.

The contracts were signed by the Minister for Human Rights and Refugees, Miloš Lučić; the Acting Director of the Republic Secretariat for Displaced Persons and Migration, Ljubo Ninković, and Bojan Ninković on behalf of the Return Fund of BiH.

The signatories thanked all RHP Donors, particularly the European Union as the main Donor to the Programme. In total, EUR 65 million in RHP grant funds have been approved for sub-projects in BiH, with the goal of providing approximately 3 200 housing units for vulnerable persons in Bosnia and Herzegovina by the end of the Programme. Approximately 1 800 housing units have been completed to date, consisting of about 1 300 family houses and 530 apartments. Completion of the re/construction of the remaining housing units is currently scheduled for 2022.