As at end-October 2023, the RHP Fund Assembly of Donors had approved 31 sub-projects, which should provide a durable housing solution to some 11 300 most-vulnerable families in the Partner Countries – or close to 36 000 persons. Out of the total estimated cost of EUR 283 million, the Donor contribution amounts to EUR 233 million or 82%, complemented by the Partner Countries' own contribution of EUR 50 million (18%).

Country Housing Projects
The RHP consists of four individual Country Housing Projects, implemented by the Partner Countries through national structures that benefit from a strong capacity building component thanks to the Technical Assistance financed by the Commission and channeled through and managed by the CEB.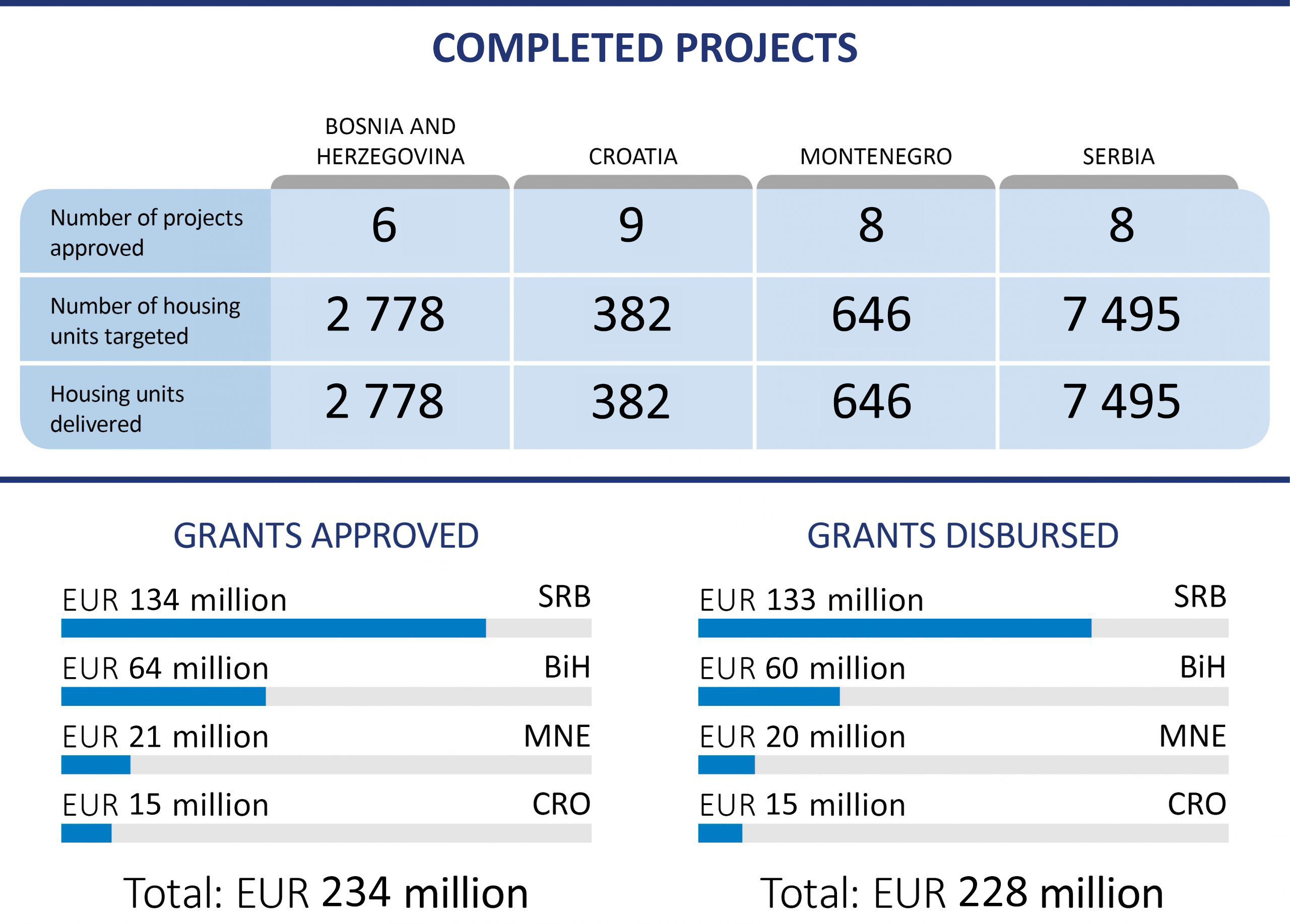 End-October 2023 figures