During the period from 1992 to 1995, 2.2 million persons or more than half of the pre-war population domiciled in the country fled their homes in Bosnia and Herzegovina. Among them 1.2 million left the country to seek refugee protection abroad in more than 100 countries world-wide whilst approximately one million persons were displaced within the country. Aside from the devastating human impact of the war, nearly 500 000 homes, or almost half of all housing units in the country, were either partially or completely destroyed. Some 29 000 applications for housing assistance in the RHP framework have been received from those wishing to return and those wishing to integrate in the local communities in Bosnia and Herzegovina.
The Regional Housing Programme (RHP) in Bosnia and Herzegovina is expected to provide durable and sustainable housing solutions to several categories of vulnerable refugees, internally displaced persons (IDPs) and returnees either in their places of origin (3 820 families), places of displacement (1 500 families) or within institutions of the social welfare system (80 families). In all, as per the original scope, 5 400 households (or 14 000 individuals) should be assisted.

Salem Muharemovic (55) is a father of five children who lives with his wife Melvida and youngest daughter Emina (15) in Bosanski Petrovac. In May 2018, they moved into a new apartment building built under the Regional Housing Programme in Bosnia and Herzegovina. Salem and Mevlida are originally from Bosanska Gradiska where they lived until November 1993, when they fled with their four children to Travnik and stayed in a ruined house in substandard conditions. In 1995, they came to Bosanski Petrovac where they got the fifth child. Salem says: "I do not know in how many houses we have lived in Bosanski Petrovac", and managed to list the five he remembers. Salem unwillingly talks about these relocations because, as he says, the living conditions with the children in these houses, rented from private persons, were inhumane. Since 2015, the family Muharemovic has been living in a flat owned by the municipality of Bosanski Petrovac, for a monthly rent of 51 KM. This apartment is visibly neglected and in need of repairs – there is moisture everywhere and the carpentry is worn out. Salem is the only person in the family who is working. He works as a tractor driver for a local company. "This is the only job I can do to feed the family, and I do not even know how I manage to pay my bills," says Salem. Mevlida is a housewife. The family received a greenhouse as a donation from the municipality and intends to sign a contract with the municipality to allow them to use a plot of land to begin own production. As beneficiaries of the newly built RHP multi-apartment building in Bosanski Petrovac, the Muharemovic family can finally put an end to constant relocations and substandard living conditions. Salem concludes: "I cannot wait for my three-year-old grandson to finally come and visit me and his grandmother in our beautiful new apartment".
SUB-PROJECTS IN BOSNIA AND HERZEGOVINA

Sub-project BiH1
Provision of building materials to 20 families and turnkey reconstruction assistance to 150 families

Sub-project BiH2
Provision of housing solutions to 780 households for return and reintegration or local integration in BiH

Sub-project BiH3
Construction of 512 flats in multi-apartment buildings for local integration of refugees and IDPs

Sub-project BiH4
Reconstruction of 435 family houses for the return of refugees and IDPs and construction of 45 family houses for local integration of IDPs in BiH

Sub-project BiH5
Re/construction of 50 family houses for local integration and re/construction of 500 family houses for return of refugees and IDP's in BiH

Sub-project BiH6
Re/construction of 235 family houses and construction of 380 flats in multi-apartment buildings for displaced persons and returnees

Bosnia and Herzegovina Factsheet - July 2018
IMPLEMENTING STRUCTURE
LEAD INSTITUTION

MINISTRY OF HUMAN RIGHTS AND
REFUGEES OF BOSNIA AND HERZEGOVINA
The Ministry has the overall responsibility for the BiH Country Housing Project implementation, management, co-ordination, supervision, follow-up and evaluation. It is in charge, inter alia, of the development of sub-projects; the supervision of beneficiary selection; the conclusion of inter-institutional agreements; the submission of procurement plans to the CEB, as well as of monitoring and drafting CHP/sub-project monitoring reports.
PROJECT IMPLEMENTATION UNITS
Given the administrative set-up in BiH, the role of the PIUs is ensured separately in the Federation of Bosnia and Herzegovina, in the Republika Srpska and in the District of Brcko. Duties are performed by entity institutions responsible for the refugee/IDP/returnee issues, including housing portfolio, as follows:

FEDERATION OF
BOSNIA AND HERZEGOVINA
Federal Ministry of Displaced Persons and Refugees
The Federal Ministry is in charge of administrative, professional and other tasks of the Federation of Bosnia and Herzegovina in the areas of displaced persons, refugees and returnees.

REPUBLIKA
SRPSKA
Ministry of Refugees and Displaced Persons
The Department for Reconstruction is responsible for all aspects of (re)construction related to refugee/ IDP/returnee issues (e.g. planning, procurement, contracting, financial management) and closely cooperates with other relevant ministries.

BRCKO
DISTRICT
Department of the Brcko District Government for Refugees, IDPs and Housing Issues
The Department is responsible for the whole refugee/IDP/returnee portfolio in the District of Brcko, including housing issues (e.g. rights to tenancy, alternative accommodation, provisions for the socially vulnerable, reconstruction of private housing).
USEFUL INFO FOR BENEFICIARIES
Find out by contacting the RHP Lead institution:
Ministry of Human Rights and Refugees of Bosnia and Herzegovina
Trg Bosne i Hercegovine 1, 71000 Sarajevo
+387 33 703 907
kabmin@mhrr.gov.ba
www.mhrr.gov.ba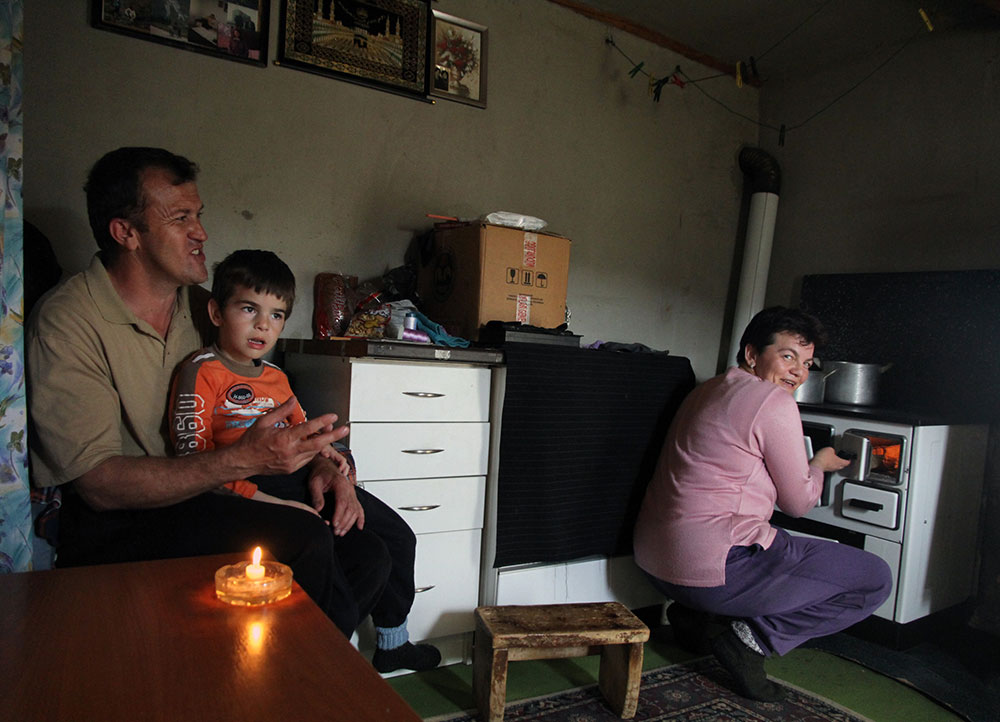 Ministry of Human Rights and Refugees
of Bosnia and Herzegovina

Ministry of Refugees and Displaced Persons
in Republika Srpska

Federal Ministry of
Displaced Persons and Refugees

The Department of Brcko District Government for
Displaced Persons, Refugees and Housing Issues