Following the RHP Donors' Conference in Sarajevo in April 2012, the CEB, in coordination with the Donors, established the RHP Fund, which holds contributions for the Regional Housing Programme.

RHP Fund
The RHP Fund's governance structure and the conditions applicable to its resources are defined in the General Conditions of the RHP Fund. The RHP Fund's governance structure is presented here.

By end-2013, all nine Donors who had pledged funds to the RHP Fund during the Donors' Conference had committed and paid contributions to the RHP Fund. Since then, they have shown their sustained support to the Programme by further increasing their contributions.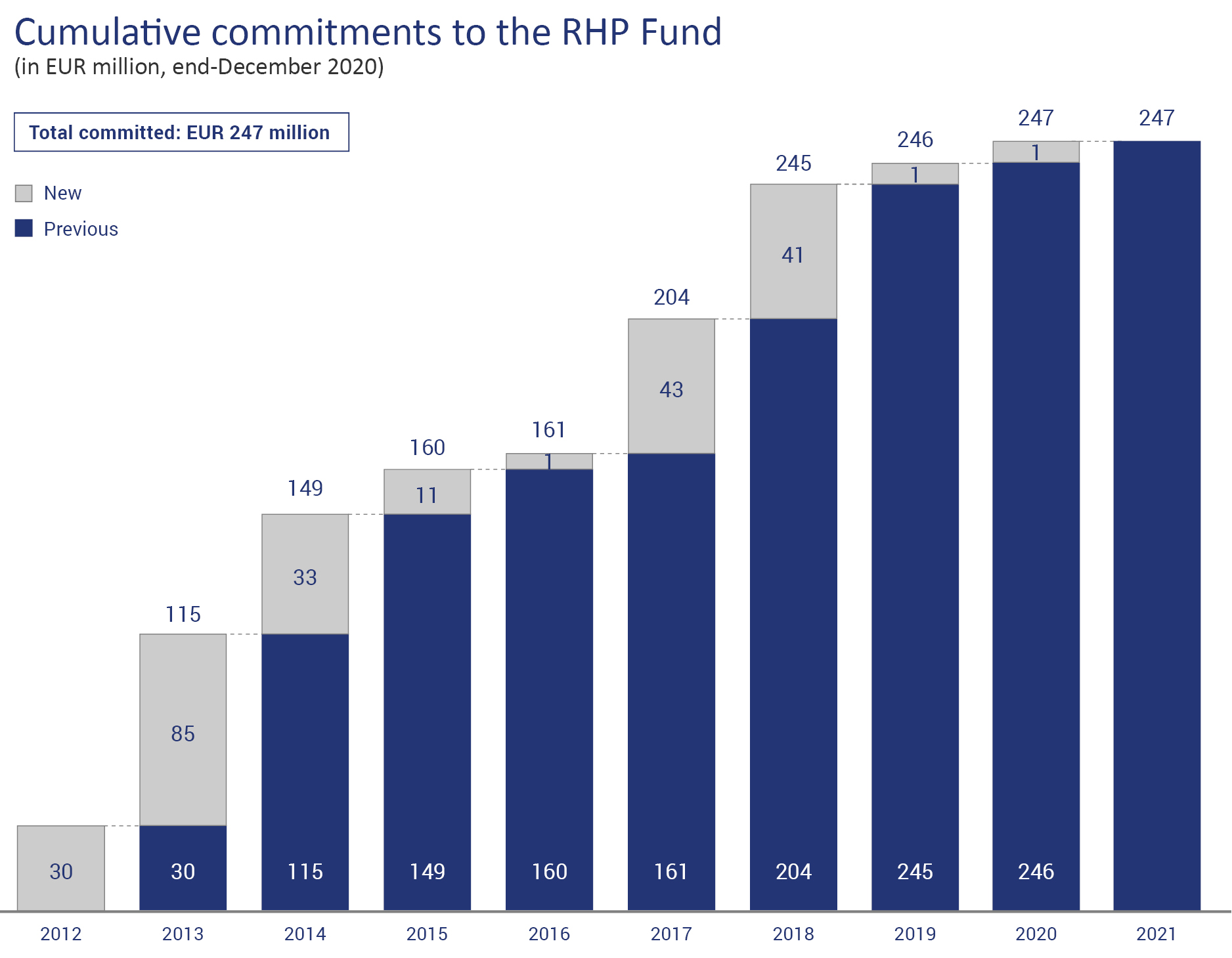 Of the total EUR 247 million committed, EUR 193 million have been committed by the European Union represented by the European Commission (the "Commission"), i.e. 78%.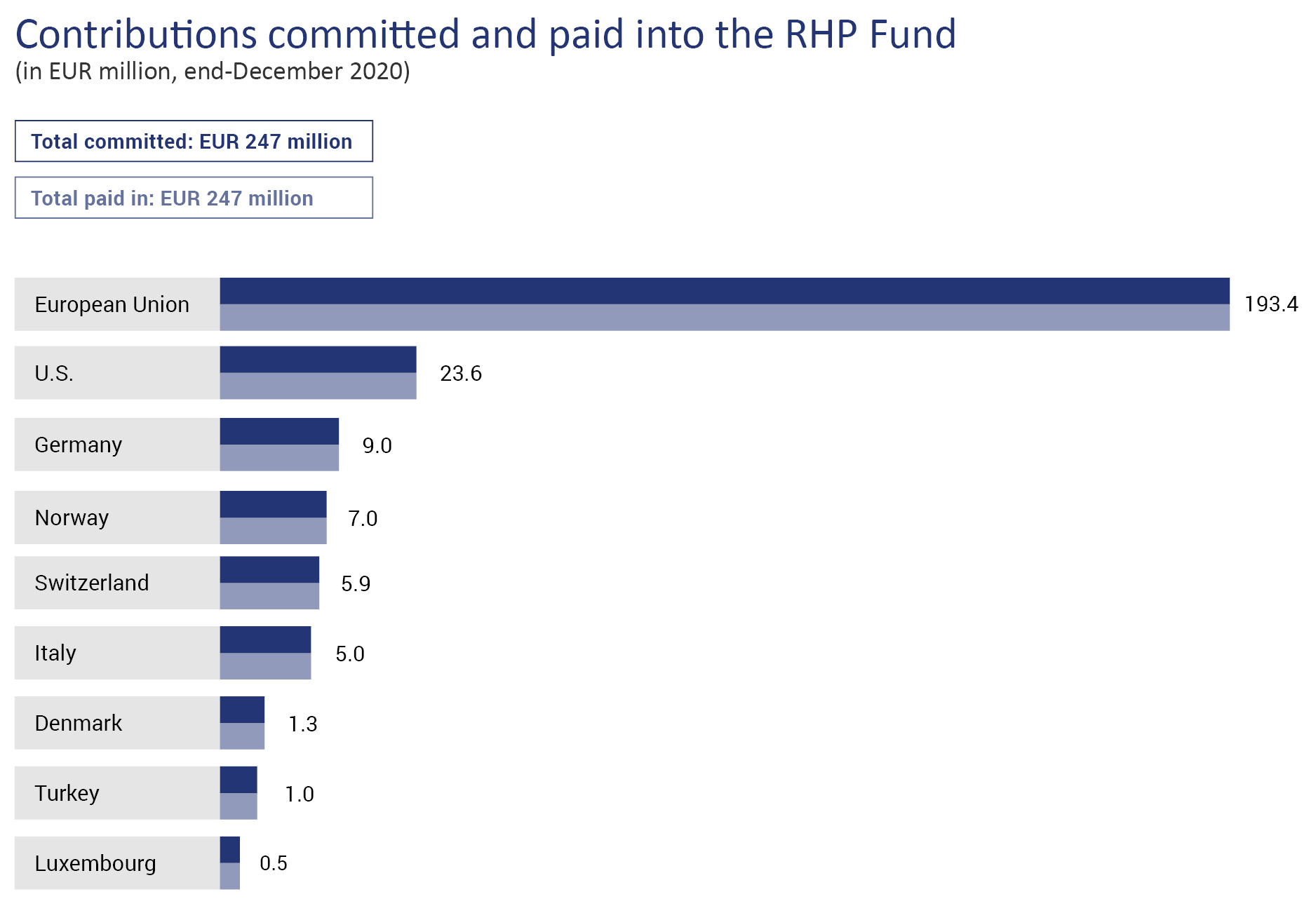 Between 2013 and end-June 2020, the RHP Fund Donors approved EUR 237 million of grants in favour of the Partner Countries' country housing projects, as follows:

Out of the total value of EUR 237 million of approved sub-projects, EUR 135 million, or 57%, went to Serbia, an amount that is in line with the country's share of the Programme. Serbia also accounts for the majority of funds disbursed so far, i.e. EUR 110 million out of EUR 181 million, or 61%:

At end 2020, the total volume of disbursements since the start of the Programme amounted to EUR 181 million.