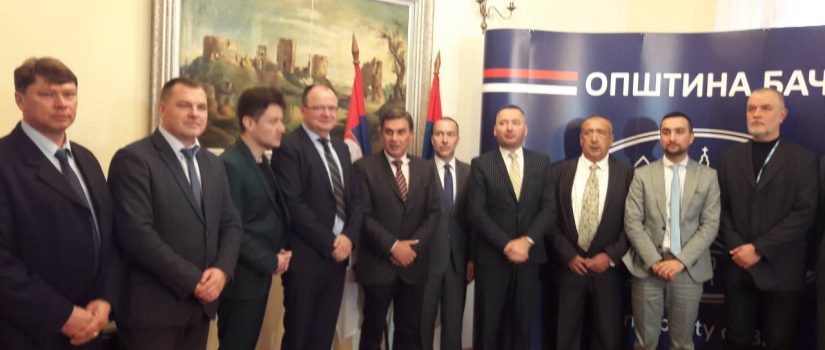 Bac, 10 January 2018 – The Commissariat for Refugees and Migration of Serbia organized an event today in the municipality of Bac to mark the signing of agreements which will provide village houses to 21 vulnerable refugee families under the RHP sub-project SRB5.

Sub-project SRB5 aims at providing durable housing solutions for altogether 1 712 refugee families, or estimated 5 100 persons. The largest component foresees the construction of 1 262 apartments in 27 municipalities. In addition, SRB5 envisions the purchase of 241 village houses in 16 municipalities and the provision of 200 building material packages throughout the country.

In addition to the beneficiary families and the Assistant Commissioner for Refugees and Migration Ivan Gerginov, the event was attended by the Mayor of Bac Borislav Antonic and the Secretary for Social Policy, Demography and Gender Equality of the province of Vojvodina Predrag Vuletić. The participants were also addressed by Brigitte Kuchar from the EU Delegation to Serbia, Sam Healy from the U.S. Embassy, Joseph Mellot from the OSCE and Andrei Kazakov from the UNHCR.