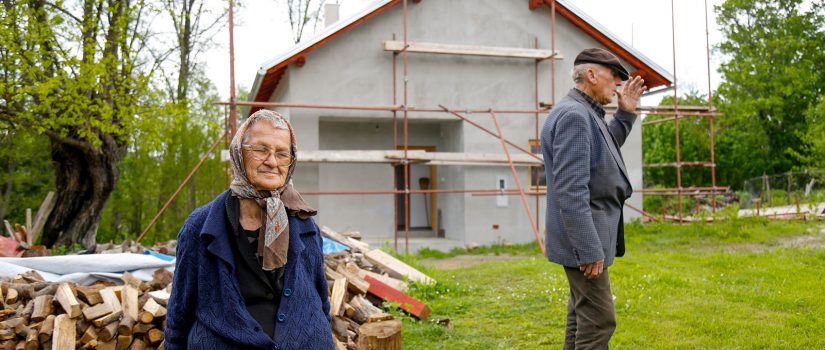 Dusan was born in the small village of Sljivovac, in the municipality of Vrgin Most, Croatia. He lived with his parents and siblings in an old family house surrounded by a big forest, up in the hills of Sisak-Moslavina County.

In his 20s, Dusan left for Germany and worked there as a construction worker for a couple of years. When he returned, he got married and started a family of his own, but continued sharing the old house with his parents.

When the war started, they fled to Serbia and the house was burned to the ground. Dusan and his wife Branka, together with their two children, found refuge in a collective centre near Prijepolje, close to the medieval monastery of Mileseva. They stayed there until Dusan's sister, who remained in Croatia, invited him to return home in 2002. The road was completely covered with bushes and trees, so he had to cut through it to reach the parcel where his house once stood. He managed to partially repair the old cottage in order to make it a temporary home for him and his wife. Unfortunately, they had to stay in this small, one-room cottage, with no water and electricity, much longer than they expected – almost 15 years.

There is a small garden behind the cottage which gives them just enough potatoes, cabbage and onion for the two of them to survive. Once a week, Dusan goes to the nearest town with one of his neighbours, to get the basic necessities. The small pension he receives is barely sufficient for it.

They heard from the UNHCR about the possibility to get a house through the RHP and they applied. A year ago, in spring 2018, the construction of a new house started on the same parcel where the old house used to stand. Now, one year later, Dusan and Branka only wait for the final works on the façade to be completed and then they will move in, to spend the rest of their lives in a comfortable, dry and warm place.