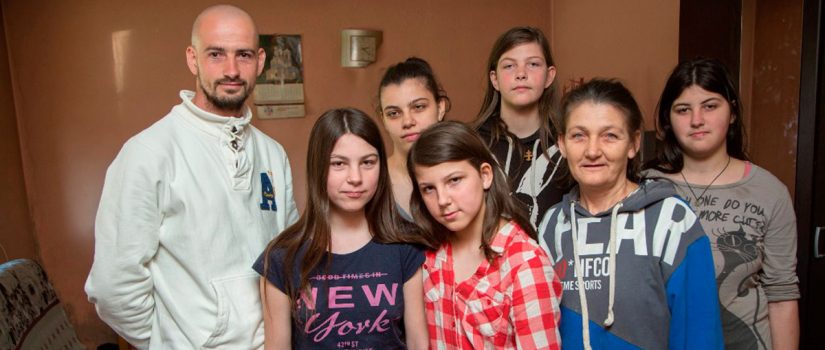 Dragana Bulatovic came in 1999 from Djakovica (Kosovo) to Berane, with her husband, mother-in-law and five children. They settled in the Berane refugee camp, built by UNHCR in 1995 as a temporary solution for refugees from Bosnia and Herzegovina and Croatia. Small, two-room houses, built from non-solid material, became the home for some 100 families, refugees from BiH and Croatia, and later, for IDPs from Kosovo. The families had to stay in the camp much longer than what was expected, as the Berane municipality is one of the poorest in Montenegro and could not offer a better solution for its inhabitants during the past more than 20 years.

Today, Dragana has 9 children, seven of them still living with her. Five of the children go to the local school.

Her husband died in 2008 and the family now lives from his 118 EUR pension. The eldest son works as a construction worker whenever he can find a job, thus helping this 8-member family survive.

Most families in the Berane collective centre are in the same situation as the Bulatovic family, unable to pay for the electricity bills and therefore living without electricity for the past two years. They buy only food that can be eaten within a day as the refrigerators are not working, and the children have to finish their home work during the day light. During cold winter months, in this hostile area, they burn in their furnaces all that they can find, in order to keep the room temperature bearable.

Dragana and her children put all their hopes in the new RHP-financed building into which they expect to move during next summer. This could mean a whole new start for the family.