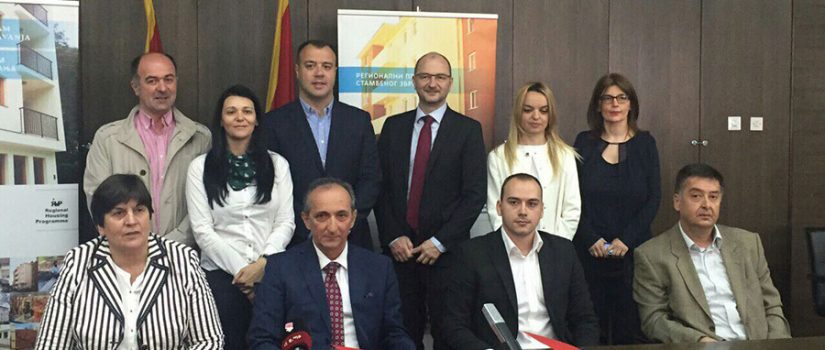 On 20 April 2016, Montenegro signed a contract for construction and supervision works on MNE3 sub-project –

Construction of a home for the elderly in Pljevlja

.

The contract was signed between the Ministry of Labour and Social Welfare, the Directorate for Public Works, the Republic Institute for Urban Planning and Design and the selected contractor "LD Gradnja".

The estimated total cost of the sub-project is EUR 2.2 million, of which EUR 1.9 million is covered by the RHP grant. The home for the elderly will provide housing for 68 elderly persons and daily care for additional 30 persons in the municipality of Pljevlja.

The Minister of Labour and Social Welfare Zorica Kovacevic stated that Montenegro continues with good progress in the implementation of RHP-financed projects which will contribute to addressing social, health and other needs of elderly and vulnerable people.

The signing ceremony of the contract was also attended by the Mayor of Pljevlja Mirko Djacic, representatives of the CEB as well as members of the Coordination Committee for monitoring the implementation of the Strategy for Permanent Resolving of the Issue of Refugees and IDPs.