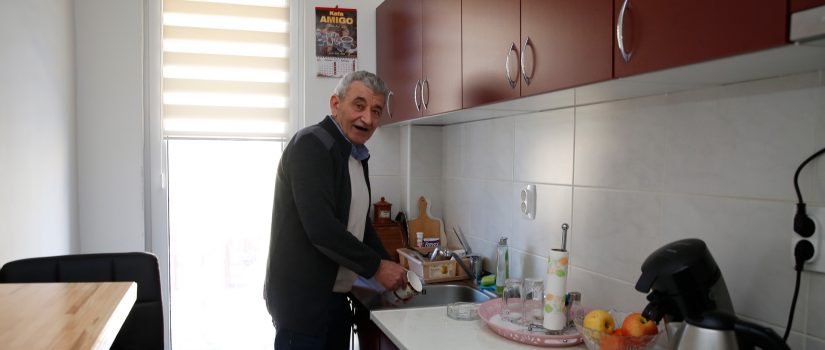 Miloš Drakulić grew up near Karlovac, in the Kordun region of Croatia. "

We had a good life prior to the war – we lacked nothing

", Miloš recalls. When war broke out in 1991, however, Miloš, his brother, parents and grandparents fled to Vranje in Serbia, with only 50 German marks in their pockets. "

Luckily, I am a child from the countryside, skilled in many things, so I managed to get along

", he says.

After moving to Obrenovac for work, Miloš met his wife Snježana and started a family, and several years later, the family settled in Sombor, where he found permanent employment at a factory in 2002. "When we came to Serbia, we had to adjust to a new way of life," he says. "We are resilient."

In Sombor, the Drakulićs rented an apartment, which was inadequate – full of damp, dilapidated, and with faulty heating. Although, thanks to Snježana's work at the local bakery, the couple could rely on two modest incomes, almost all of their earnings were spent on their son Aleksandar's schooling.

In 2017, the family applied for support from the Regional Housing Programme. While Miloš has since retired, Snježana currently works seasonally in Germany. In 2020, the Drakulić family received the keys to their new home – a 43 m2 apartment with living room, kitchen, bathroom and bedroom, in an RHP building in Sombor. "Here, one feels completely at home. I am really satisfied", Miloš confides.

In Miloš' opinion, the RHP is of great significance for refugees, as it has helped so many people to secure permanent housing, changing their lives forever.