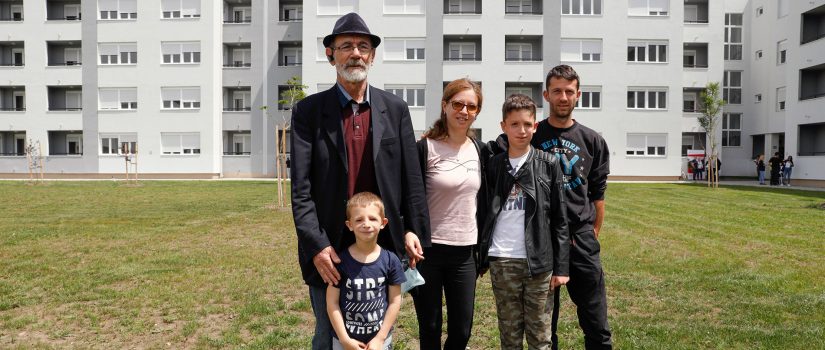 Novak Graovac settled in the area of Novi Sad, Serbia, after fleeing from his hometown of Gračac in Croatia in 1995. Within a short period of time, he managed to find a job in Novi Sad, which enabled him and his family – his wife, daughter and sister – to stay and build the foundations for their new lives in Novi Ledinici, a town nearby. In the meantime, his daughter had two children.

"With our new apartment from the RHP, we are finally getting the security and peace of mind that we lacked all these years,"  says Novak, with relief.  "We all feel completely at home in Novi Sad. This is our city, where we all plan to stay."

Thanking all of those who had made the RHP a reality, Novak added that he was particularly grateful to the Commissariat for Refugees and Migration in Novi Sad for the assistance that he had received with his RHP application process.