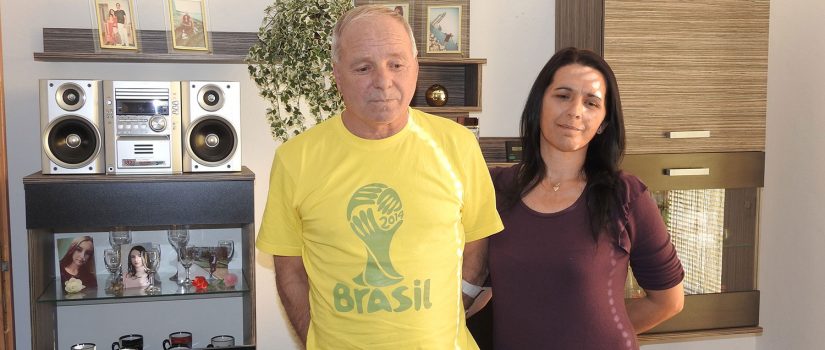 Sefik Redzic is one of the tenants of the RHP building in Tuzla. Sefik is from Bratunac, and during the war, he went to Srebrenica, where he stayed until the end of the war. When Srebrenica fell in 1995, he came to Tuzla in the same way as his future neighbour Muhamed Zukanovic – by walking through the woods for several days. His wife Amra came to Tuzla in a convoy, together with their one-month-old son Amir. They moved several times and in 2005, they settled in a collective center in Mihatovici near Tuzla, where they lived until 2016.

Sefic is sick and, since more than six years now, he has to go on dialysis. That is the reason why one of the greatest wishes of the Redzic family was to move to Tuzla, so that Sefik would be closer to the hospital and doctors. Their wish came true in 2016 when the Municipality of Tuzla offered them alternative accommodation. Sefik tells us that the apartment they were offered was in an extremely poor condition, so they had to take a loan to make it habitable. A year later, they got an opportunity to receive a flat in a RHP building in Tuzla.

"I can't believe that something like this is possible after everything", says Amra. They are happy about the move, especially for the children. Their daughter Adelisa is 19 and goes to the Traffic and Transportation High School, whereas Azmir has completed high school and is currently registered as unemployed. The family lives off Sefik's minimal disability pension, so they hope that the better living conditions will contribute to the quality of life of the entire family.

"I am truly stunned by and happy about the new apartment. I would like to thank all the donors from the bottom of my heart!", Sefik and Amra conclude.