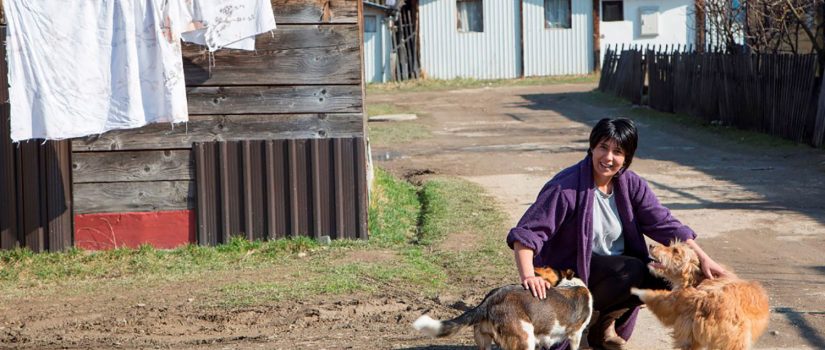 Laura is a young single mother of two schoolchildren, who came from Klina, Kosovo, in 1999 with her parents and siblings. Since then she has been living in a collective centre in Berane, built by UNHCR in 1995 as a temporary solution for refugees from Bosnia and Herzegovina and Croatia. Later, it also became a home for internally displaced persons from Kosovo.

Laura got married very young, respecting her parents' will, but soon decided to leave her husband and take care of her sons on her own. The three of them have since lived in a one-bedroom house on the outskirts of the Berane camp, without kitchen and bathroom, using the collective one in the middle of the settlement.

Most families in the Berane collective centre have been living in the same dire conditions as Laura. In particular, they were unable to pay their electricity bills and were therefore forced to live without electricity for years. They would buy only food that could be eaten within a day as the refrigerators were not working. The children had to finish their homework during daylight hours. During the cold winter months, in this mountain area, they would burn in their furnaces anything they could find in order to keep the room temperature bearable.

Although coping for years in unbearable living conditions, Laura is very proud of her sons, as both are good children and great pupils. Her only dream – to provide a decent bedroom and kitchen for her sons – came true in March 2019, when one of the 94 apartments in the newly constructed RHP building in Berane became her permanent home.