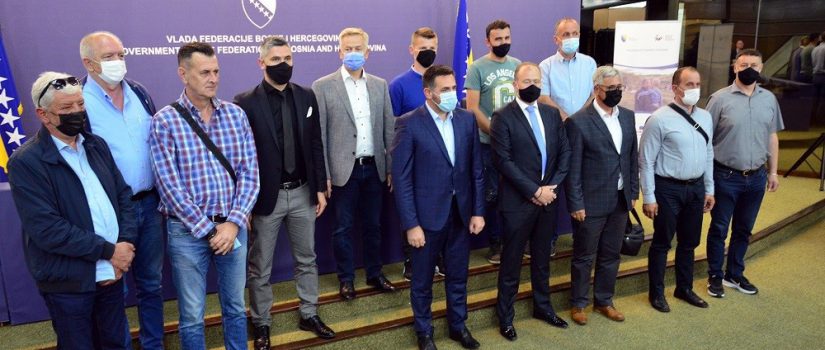 Sarajevo, Bosnia and Herzegovina, 27 May 2021 –

Today was another key milestone for the Regional Housing Programme in Bosnia and Herzegovina (BiH), as 15 contracts for the construction of 72 apartments and 70 houses were signed in Sarajevo. The new homes, which will accomodate most-vulnerable refugees, displaced persons and returnees, will be located in ​​24 municipalities across the Federation of Bosnia and Herzegovina.The contracts, with a total value of approximately EUR 4.4 million without VAT, were signed by Minister Edin Ramić, Federal Minister of Displaced Persons and Refugees, and Bojan Ninković on behalf of the Return Fund of BiH, and will shortly be signed by Minister Miloš Lučić on behalf of the Ministry for Human Rights and Refugees.

In total, the Regional Housing Programme aims to provide approximately 3 200 homes for vulnerable refugees, displaced persons and returnees across BiH alone, and 11 800 homes across the four Partner Countries, including Croatia, Montenegro and Serbia. Approximately 1 800 housing units have been completed to date in BiH, consisting of around 1 300 family houses and 530 apartments in multi-apartment buildings. In addition to the European Union as the main Donor, other key Donors to the RHP include the United States of America, Germany, Norway, Switzerland and Italy.