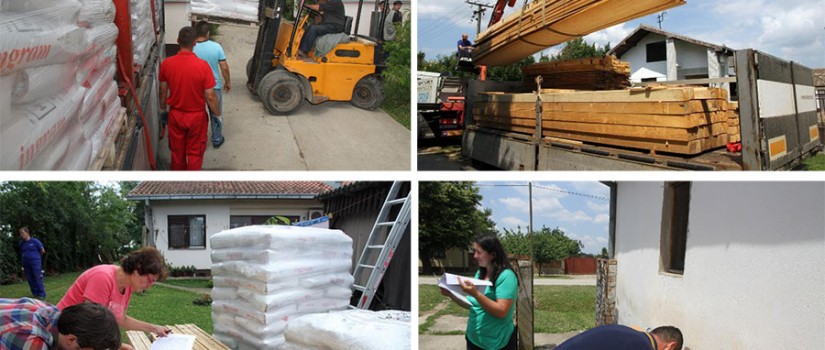 RHP implementation in Serbia is progressing and a number of beneficiaries have already obtained housing solutions financed with the RHP Fund resources. More precisely, over 120 families in different Serbian municipalities have received packages of building material delivered under the first RHP sub-project.

These packages enable the beneficiary families to finally finish the construction of their houses, after many years of struggle. The delivery of building material packages started in October last year and now, a year later, most of the families have finished the installation and have access to more decent living conditions, with thermal insulation and other necessary facilities.

The photos below illustrate a few family houses, before and after the installation of the building material packages under the RHP.